Reminder Cards
Encourage your patients and clients to take action with their own health and well-being. Attractive, professional and inviting appointment reminder cards help dentists, doctors and other medical and service professionals keep in touch with their patients in a friendly way. When someone receives a custom reminder card, they are gently nudged to take action in a timely fashion.
REQUEST A SAMPLE PACK
We're so certain you'll love our laser recall/reminder cards that we'll send you a free sample package of cards to try in your printer. These are 4-up cards (four cards per 8.5 by 11 inch sheet) with blank, white backs that you print on with your laser printer.
FREQUENTLY ASKED QUESTIONS
What kinds of cards do you publish?
We design and publish 4-up reminder/recall cards.  They are shipped with blank, white backs so a message and address can be added with a laser printer.
What does 4-up mean?
4-up means that there are 4 postcards per standard-sized (8.5 x 11 inch) sheet. The sheets are micro-perforated for easy separation after printing. Simply fold the sheets along the perforations and pull the cards apart.
Who purchases your cards?
Dental offices make up a large part of our business, but our customer list also includes other medical, chiropractic, and veterinary practices–as well as various service-related businesses (such as accountants and insurance advisors). Our cards are suitable for any practice or business that needs to stay in touch with customers or remind them about upcoming appointments.
Why should I use physical cards when I can send my patients/clients a text or email?
Two words: Digital Overload. It's become so prevalent in today's world for every website you interact with to send you emails. It's causing a digital fatigue. Read about it here.
Sending a physical card in the mail, especially one with a beautiful image, will help your patients remember their appointments. Emails/texts can be inadvertently deleted. A postcard can be stuck to the fridge or bulletin board as a physical, visual reminder. Studies have shown that sending a physical postcard is a highly effective method of reminding patients of upcoming
appointments.
Thank you so much for providing our reminder cards. We get tons of compliments on the beautiful photography from our patients. Many of them say they look forward to receiving them in the mail.
Diana Farrington
Office Manager, William Lind Jr., DDS Charlotte, NC
Love your cards–they are classy and professional. The price points are great!
Mae
Scheduling Coordinator, Machias Dental, Machias, ME
Good, fast, efficient customer service. Very professional. We've always been happy with the finished product.
Jordyn
Receptionist, DA Rose Family Dental, Battle Ground, WA
The Story of PatientCare Cards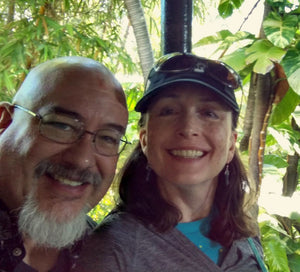 PatientCare Cards was founded in 2006 in Vancouver, Washington by an avid nature photographer. His goal was to provide high quality printed photographs to aid health care professionals using beautiful imagery from nature.

We are both veterans of the print industry and took over the company in 2018. While retired from working for print manufacturing plants, we're both admittedly print and design 'nerds' - passionate about the power of ink on paper. Currently, we actively seek to use our talents to produce high quality, useful, and beautiful products to facilitate effective communication between providers and patients.

We're confident that our patient recall cards will enhance the professional image of your practice and be appreciated by your patients.

In fact, we're so certain you'll love our patient recall cards that we'll send you a free sample package. Just let us know which designs you'd like to try, and we'll promptly put a package in the mail. Please feel free to contact us to request a sample package or with any questions you have. We'd like to have you as a customer.

Susan Bernauer & Jeff Cavanaugh,
Owners, PatientCare Cards