CONTACT PATIENTCARE CARDS
Contact Information:
Get in touch by phone, email, or by completing the form below and let us know how we can help.
Call us at 1-206-281-1150
Fax us at 1-888-262-7102
Our mailing address is:
2716 West Barrett St., Seattle, WA 98199-2840
Photo: Susan and Jeff taking delivery of newly printed cards from their printer Image Pressworks in Portland, OR.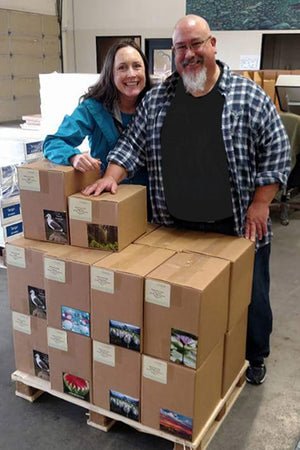 Request a Sample Pack:
We're so certain you'll love our laser recall/reminder cards that we'll send you a free sample package of cards to try in your printer. These are 4-up cards (four per 8.5 by 11 inch sheet) with blank, white backs that you print on with your laser printer. Just check the box in the contact form below.
Use this form to contact PatientCare Cards